Foreword
Introduction to the Rural West Edinburgh Local Plan
Our City is in a period of great change, greater than for many decades, growing quickly in both prosperity and population. The West of Edinburgh is at the heart of that change and that prosperity. The area is important not just to the people who live and work in West Edinburgh or the rest of the City. It is important to the whole of Scotland. West Edinburgh is a national asset and a prime location for economic development that will bring benefit way beyond its boundaries.
It is important therefore that we think carefully and plan carefully for how the land is West Edinburgh is used, now and in the future. That is what this Plan is about. It makes land available for new housing, in line with the agreed Structure Plan for the whole region and it safeguards transport routes. It provides for business development at Newbridge, confirms the developments at Gogarburn for the Royal Bank of Scotland and at Heriot-Watt University, incorporating its agreed masterplan. But it also places a restraint on further large land releases for about another 20 years.
Since this Plan was written, however, the Airport has come forward with plans for expansion and this has prompted the Scottish Executive to start writing their second "West Edinburgh Planning Framework", covering not just the airport but other transport issues. When this is available, the Council will need to alter this Plan.
The Council is determined, however, that development should not harm our very special environment and that, as much as we have influence over these matters, it should be sustainable. We all know that we can't go on using scarce resources with no thought for tomorrow and tomorrow's environment. Delivering on that is hard, but this Plan makes a start, including policies on waste, energy use, pollution, public transport, biodiversity and countryside and coastline protection. As Plans for West Edinburgh and the City are revised or taken forward, the Council intends to strengthen these policies.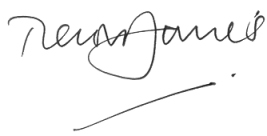 Councillor Trevor Davies
Convenor of the Planning Committee
31 July 2006